Episodes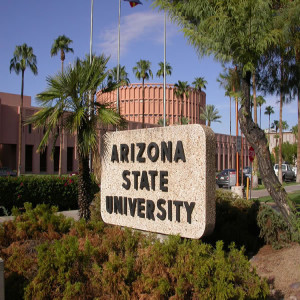 Tuesday Jan 14, 2020
Tuesday Jan 14, 2020
Technocracy News & Trends for Tuesday, January 14, 2020
Regional governance is the arch-enemy and destroyer of a "republican form of government" as guaranteed to the states by the U.S. Constitution. ASU started the "Smart Region Initiative" that will impose Smart City policies throughout the region.
The president of Arizona State University, Dr. Michael Crow, is also Chairman of the Board of Trustees of the CIA's private venture capital firm, In-Q-Tel. SRI is essentially modeled after In-Q-Tel to provide tech 'incubators' and 'sandboxes' to advance experimental Smart City technology and policies throughout the Phoenix region. SRI is also partnered with the Maricopa Association of Governments to help impose its policies upon 22 cities and 4.2 million people while bypassing duly elected city councils.
To say that SRI is a swarm of unelected and unaccountable Technocrats is an understatement. Furthermore, SRI is attracting other Technocrat companies from all over the world. 
Stories covered today
'Complete Streets' Programs Are Sweeping Over American Cities
CFR Pushes Central Planning to Fuse Education With Economy